John founded the World Music Foundation after seeing first-hand the difference that Music can make in people's lives. After several years of running his own business, he decided to commit his resources and experience to filling the void of lacking musical diversity in communities around the world. John firmly believes (and research continues to prove) that there are tremendous benefits to learning and experiencing any music, but the largest gains come from listening to and learning about music from outside of your own culture. He holds as a guiding principle that the effect of opening a mind through cultural music has the potential to ripple throughout an entire society.
A graduate from Columbia College Chicago with a degree in Contemporary, Urban, Pop Music, Eritrea understands the power of music to change lives. As a part of the Production Team for the World Music Foundation Podcast and as a team member at Harmony, Hope, and Healing, she continues to dedicate herself to making the world a better place by applying her many talents towards charitable missions.
Vijay is passionate about having discipline, a dream, an objective and following your heart. He believes in helping underserved kids and has worked alongside Lions Club International (India) helping the underprivileged. In his daily work at a global bank, he works to unravel the threads of opportunities and challenges that string organizations together. As a family man, he spends a lot of time with his kids and also loves to play with his golden retriever.
As someone who experienced the life changing effects of our programs while he was in high school, Alex Farro embodies our mission. Since hearing Indian Classical music for the first time through The World Music Foundation, he has committed himself to the study of tabla, is translating this learning to drum set and has now traveled to India.
If you've met DeAndre, you left that conversation smiling! His enthusiasm and kindness towards everyone in every situation is a consistent example of how we strive to serve as an organization. With a degree from Columbia College in Radio Broadcast and Journalism, DeAndre has been helping The World Music Foundation communicate our mission since 2017. Professionally, he has forged an award-winning career at a Fortune 500 institution and in his free time he's a huge sports fan, especially of basketball.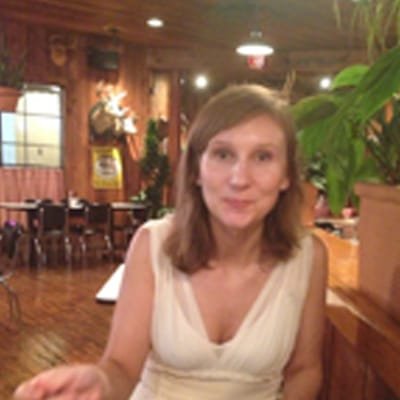 With a Master's in Social Work, a Bachelor's in Psychology & a Doctorate in life, Christi knows how to help people. When she's not spreading the word about The WMF, she provides licensed clinical therapy for veterans and is an adjunct professor of Social Work at Northeastern Illinois University.